Andy Parker - Lead Guitar (2015-2021)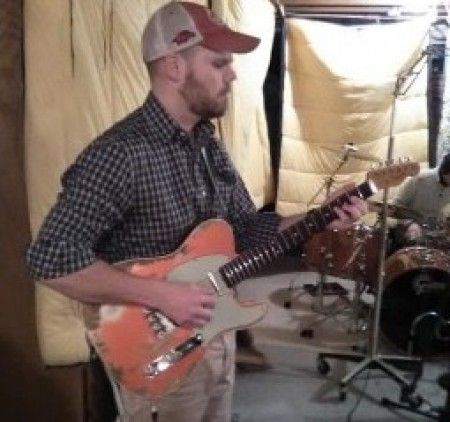 Andy Parker is our founding lead guitarist, and has contributed his distinctive style and riff creation to some of the band's most iconic music. His brilliant lead work is featured on nearly all the band's songs, and the riffs he wrote form the basis for such songs as "22" and "Grandpa's Farm (Better Listen)."
When he was not carrying the lead guitar spot in CC, Andy could be found doing lifesaving work as a pulmonologist first at the Truman VAMC, and later in Jefferson City. He is married to Sara, who is herself a respiratory therapist. Andy and Sara have four children; three boys who excel in sports, and a brand new baby girl they just welcomed to the family last year. Given all the professional and personal demands on his time, Andy made the choice to put his family first, and sadly that meant leaving the band. We all wish Andy the best, and we were honored to have had the opportunity to share a stage and a studio with him for the past six years.