Mike Barnes - Bass, Keys, Vocals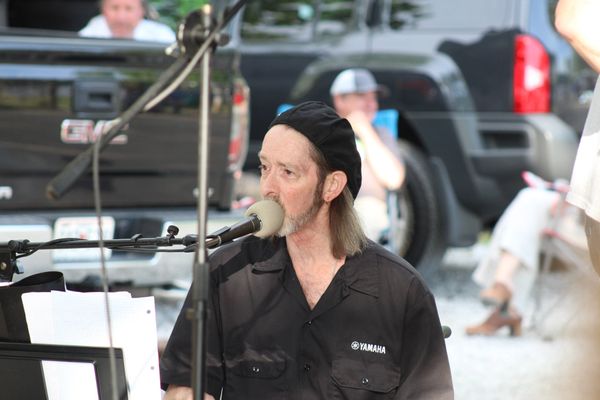 Mike's musical journey began in Trenton, Missouri when, in 1963, his parents bought their next-door neighbor's 1928 Brinkerhoff 54" upright piano.  (Mike is now the proud owner of this 91-year-old instrument!)  While both of Mike's sisters received formal training, Mike began playing by ear, figuring out melodies that he had heard on the radio.
Mike's formal musical training began a few years later.  In Fourth Grade, he began singing in the school choir and the following summer he began a 50+ year journey as a saxophonist.  In high school, he added flute to his musical toolkit.
During a brief stint as a music composition major at the University of Missouri, Mike played Alto Sax in Marching Mizzou, Bari Sax in Mini Mizzou, and sang tenor in the vocal jazz ensemble "Singsations".
The desire to sing pulled Mike away from Ol' Mizzou and during the summer of 1977 and the spring of 1978, he performed in shows at Six Flags Over Mid-America in St Louis.  That was followed by four years as the featured vocalist with the jazz band component of the 661st Air Force Band, "The Band of Flight," at Wright-Patterson Air Force Base, Ohio.
In 1983, Mike returned to Columbia, taking a break from all things musical.  In 1995 the itch to share his musical gifts returned, and he began singing and playing sax, flute and bass at church.  While working at Barnhouse's Crazy Music, he was approached by David Bach about being the bass player and singing in a new venture that would become Crooked Cane.  However, in September of 2015, a stroke put Mike's bass-playing abilities on hold.  Upon returning to Crooked Cane, he became the band's second keyboardist.  And in 2018, due to Dale Bassham's relocation to Minneapolis, Mike returned to his original position as Crooked Cane's bassist, now performing those duties in keyboard!