Mark Wilson - Drums, percussion, backing vocals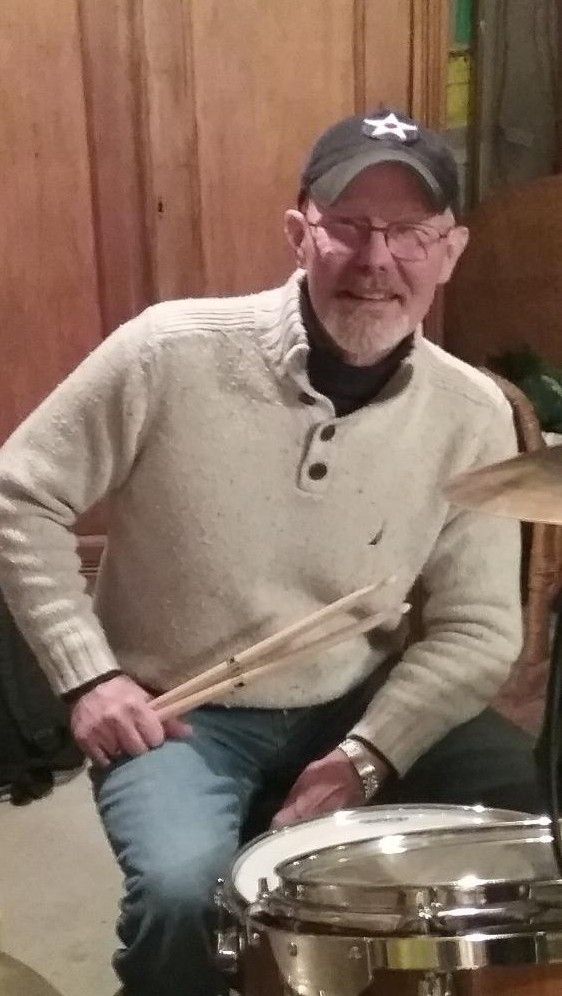 Mark Wilson was smitten after seeing Ringo Starr with the Beatles on the "Ed Sullivan Show" at the age of 8 and received his first drum set the following year. Influenced by Ringo, the chops of Mitch Mitchell and John Bonham as well as the smooth, tasteful grooves of Russ Kunkel and Jeff Porcaro, he developed a style that worked across the full spectrum of music, from Jazz and Blues, to Rock, Country and R&B. Playing with local bands through high school and college years, Mark found himself drawn to the treatment of cardiovascular pathology and settled into a career as a Cardiovascular Perfusionist. He found that sitting behind the "Heart/Lung" machine and performing the intricate ballet of perfusion with the surgery team was very similar to sitting behind the drums and performing with a band.
A few years after moving to Columbia, Missouri in the late 1980s, Mark met Dave Bach while playing with the worship arts team at Forum Christian Church. Collaborating with Dave on a few outside music projects, he introduced Mark to Mike Palmer and was asked if he would like to join a band doing exclusively original material. Thinking that it might be fun, but being even more impressed by the depth of Dave and Mike's writing and working with the musical talents of Mike Barnes and Andy Parker, has made this band a drummer's delight!
Mark plays Gretsch maple drums and Zildjian A and A Custom cymbals on all of the tracks. He uses Gibraltar hardware, DW Kick Pedals and Promark 5A Hickory drumsticks.