Tonight the voices of CC were on full display, as we laid down lead and backing vocal tracks for "Make It Real." Dave took the lead on his own composition, and we once again employed the "Bohemian Rhapsody" technique to get that big, thick backing vocal sound. And Mike got to claim "referee whistle" credits...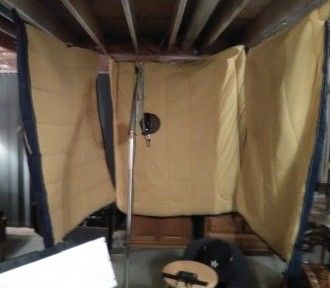 The Rollins Road vocal booth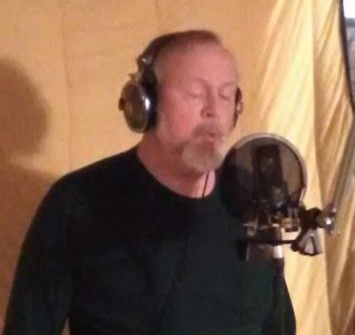 Here's Dave laying down his lead vocal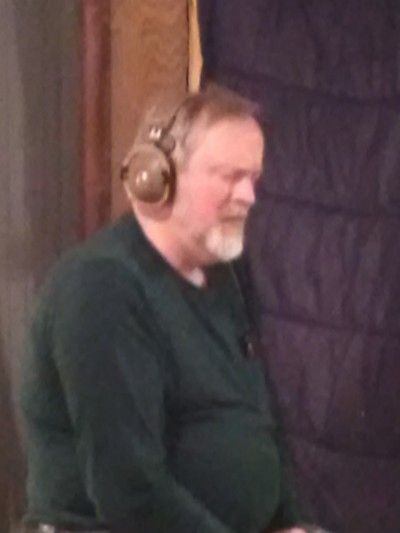 Giving the lead vocal a listen...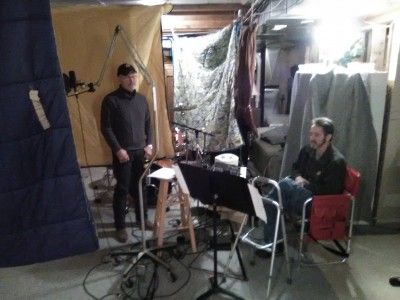 Mark and Mike B getting ready to drop backing vocals