The unpredictable Missouri winer kept a couple of us on the sideines, but we still managed to get together to go over the mix for "Make It Real," and to begin setup for our next track, "Diamonds and Gold."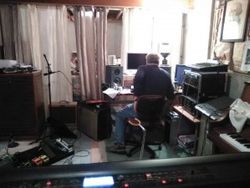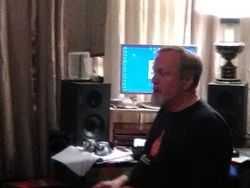 The rough mix sounded fat and thick and full, and I think our master engineer is going to be happy with what we're sending him to work with.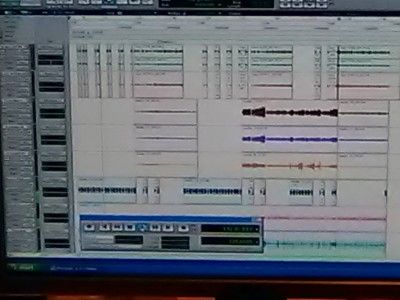 We brought a couple of extra ears in to listen to the mix, and it met with their approval as well.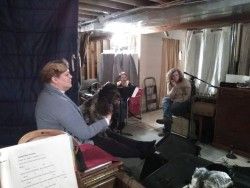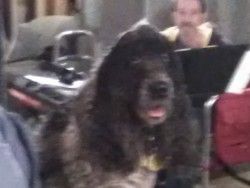 Finally, we broke down the vocal booth, re-miked the drums, and ran through a couple of practice tracks to get ready for "Diamonds and Gold."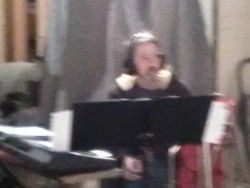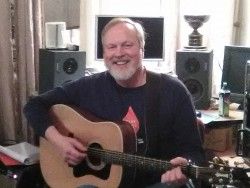 Stephanie filled in on drums for us, and laid down the beat quite admirably.  Look out Mark...